China Travel Restrictions: What Can You Do?
August 19, 2021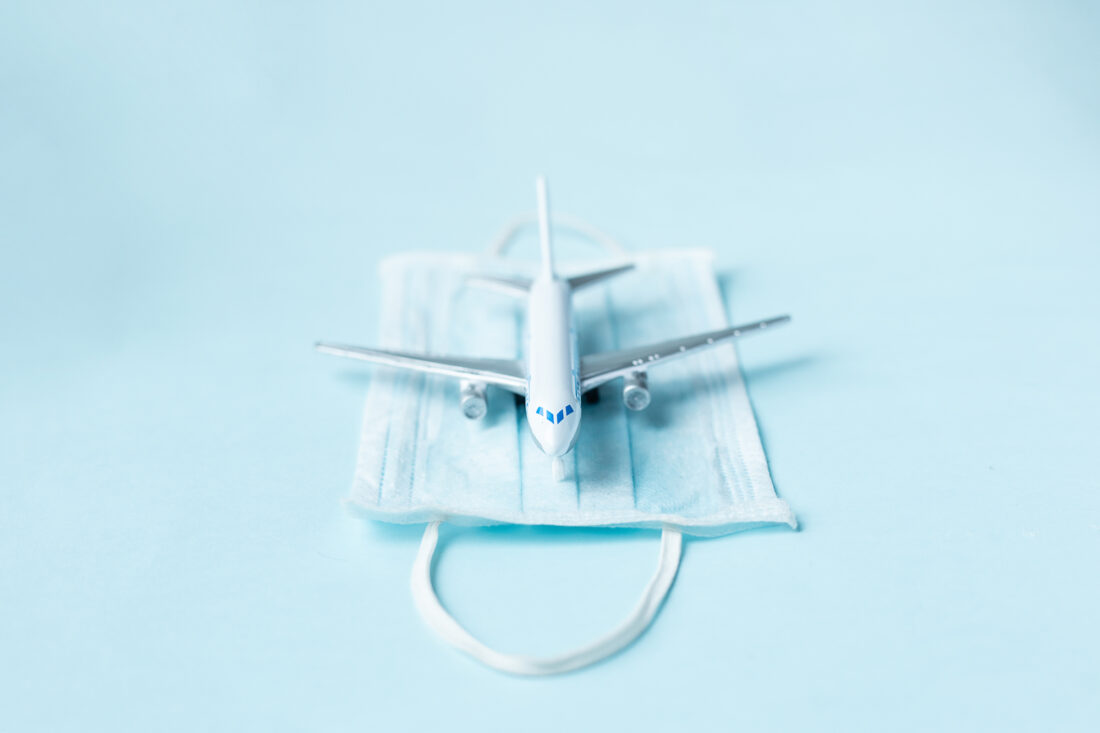 Before COVID19, it was very common for suppliers to travel the US to meet with clients, and for importers to travel to China to meet manufacturers and attend fairs and expos. Such travel would often occur 3-4 times per year.
A couple of weeks ago, we said there would be "No China travel until the end of 2022" [LINK]. We've also previously written about travel restrictions and the effect they could have on the supply chain – see The China Supply Chain & Covid19 Travel Restrictions.
With the Delta variant causing havoc, China continues to restrict travel.  What can you do if you are determined to go anyway? And what can you expect? Here's the skinny on the current situation:
Paperwork
– Chinese Visa: For visas that were applied for after March 28th, 2020, the visa should be approved and issued by the Chinese Consulate in the traveler's home country. New visa applications are more cumbersome than before because most Consulates are closed.
– Residence Permit for Travelers in China: If the permit expired after March 28th, 2020, travelers can still use this to enter China in lieu of a visa.
Epidemic prevention policy:
After being cleared by customs, travelers will need to follow China's strict policies below:
– Covid testing: It is required upon arrival. The type of testing varies.  Anal testing is required for some but not all cities (Beijing, Shanghai and Qingdao for example, require the anal test).  According to the Chinese Center for Disease Control, the test "is performed with a sterile cotton swab, which looks like a very long ear bud, that is inserted 3 cm to 5 cm (1.2 inches to 2 inches) into the anus before being gently rotated out."
– Quarantining: All travelers entering China are required to quarantine in designated hotels for 14-21 days. A nucleic acid test will be carried out on the 1st, 7th, 14th, and 21st days after entry. Travelers can expect to be responsible for hotel costs and testing fees.
Beijing, the capital city, is an exception, extra precautions are necessary to enter there:
– If flying direct to Beijing, travelers are required to abide by the closed-loop management measures of 14 days of centralized isolation and be subject to medical observation. This will be followed by home or centralized quarantine for 7 days, accompanied by 7 days of community health monitoring. These measures are strictly implemented. The government will arrange transportation to certain hotels for medical observation accordingly.
– If flying indirectly to Beijing, travelers are still required to isolate for 21 days upon entry and be subject to 7 days of community health monitoring after entering Beijing.
Returning to the USA:
Assuming you are traveling directly from China (it will be different if you stop over in other countries) you should be aware that China is on the restricted list of the CDC and that you may be required to quarantine upon arrival.  (There are some exceptions.)
There you have it!  Traveling to China – and back – is possible but there is a price to pay:  A lot of paperwork; quarantine issues, multiple testings to look forward to, and, of course, time, that most precious commodity.  Most importers with an on-site China team will not need to travel; having feet on the ground there is a great asset.  What are your thoughts? Want to learn more? Just let us know.
By Jocelyn Trigueros
For more information, see:
Travel Assistance: https://cpgsourcing.com/the-china-sourcing-solution/travel/
The China Sourcing Solution: https://cpgsourcing.com/the-china-sourcing-solution/
Inside team: https://cpgsourcing.com/the-china-sourcing-solution/the-inside-team/