China Supply Chain: Common Risks & Solutions
August 23, 2017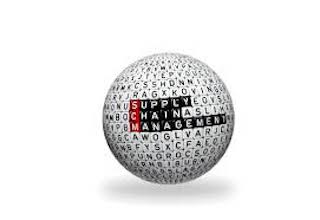 You know you could be getting your product for a better price in China, but the uncertainty has you frozen in your tracks.  Experienced importers are not worried about this "uncertainty factor," but for new importers, those who have not bought from China before, the common risks involved when moving their production to China are a big worry.
Knowing what these risks are makes it easier to find solutions for them. Below are the most common risks most importers encounter regarding their China supply chain and the solutions utilized to mitigate them:
Miscommunication: This is probably the most common of all risks an importer takes when transitioning to a China supply chain. Apparently simple messages seem to be difficult to get through, affecting every aspect of the order placement process.  The solution? Simple. Find a reliable Mandarin speaker to act as an intermediary, either full time or part time. Having someone on your own sourcing team that knows the language and customs makes all the difference, and can make the transition much smoother. 
Misrepresentation: In the US, we have ways to verify information we receive from our US vendors. There are multiple platforms we can turn to verify a company or supplier. You can and should do the same when starting a new relationship with a Chinese supplier or vendor – and certainly before you finalize an order and make a first payment, you should be sure that this vendor has both the experience and the track record in producing the goods you want to buy.  In China, the company information you receive is not always reliable, and an important step is to be sure you know who you are dealing with. You should obtain specific information about the factory or the company you will buy from, such as the business registration number issued by the Chinese government. To verify the information they give you, you can contact the local Bureau of Industry and Commerce. You can also cross-check by visiting platforms like Alibaba and Global Sources to find reviews or validate a company's profile.
Poor quality: The quality assurance process starts well before the order is placed. Always, always, always know the detailed specification of your product, and then ask for confirmation samples prior to any down-payment. There are many factories that will promise the sun, the moon and the stars to get your business. One way you can prove to yourself that they can provide a good quality product is to obtain a confirmation sample. If they are unable or unwilling to do this, then beware. Conducting factory audits will also help ensure the factory you are considering is actually capable of producing your products at a quality level that conforms to your needs.
Payments: Often you will be required to pay, say 30% in advance and the balance when the goods are on their way to you.  That is a legitimate way for the vendor to reduce their risk (i.e. They don't know you either, what happens if you don't pay?) as well as their costs to you.  You sometimes can negotiate 100% payment AFTER you receive the goods in your warehouse, but be aware that you will pay for these terms, sometimes more than 10%.  To keep costs low and reduce the non-performance risk, the safest approach is a bank letter of credit.  But many consider this device cumbersome.  The alternative is to trust, pay a down payment and reduce your risk by knowing your supplier well (see above).  In any case, avoid sending payments by wire transfer to an individual's account. For small orders, many vendors will also accept TT, Western Union or MoneyGram payments in addition to PayPal.
What are some of the risks you encountered in managing your China supply chain? What solutions did you use to remedy these risks? Let me know!
By Jocelyn Trigueros