China Supply Chain Management: Dare to Delegate
May 18, 2020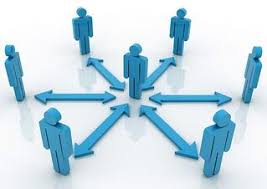 Napoleon said "If you want a thing done well, do it yourself." So why delegate? Does it even make sense?  We know that managers (even Napoleon) delegate. That is pretty much a definition of management. But why?  And how?
We previously wrote a blog about Hiring Teams vs. Individuals and how having a professional team benefits your supply chain. This blog explained that delegating sourcing duties to an experienced team could add a lot of value.
What does it mean to "delegate"?  Let's be clear: delegating does not mean giving up control over a job. Quite the opposite; it means getting someone else to do your bidding when you don't need to do the job yourself.
Dare to Delegate
We recently came across an article from EOS: Dare to Delegate. It points out: "it's time to dare to delegate. Chances are, you're spending too much time at work focusing on things that drain you." Does this ring a bell?
Why Delegate?
Let's look at specifics of the importing business.  Why should importers delegate their sourcing to an on-site team? Because:
– They cannot be at two places in one time. Being on site, in the same time zone, makes a big difference.
– They do not have time to do the job themselves and they know that sourcing, done well, takes time.
– Business owners and managers get a better return on their time investment when focusing on product and business development, not on sourcing.
– China sourcing is a specialty: They want experienced specialists to represent and protect their interests.
– It is cheaper than doing it yourself.
So, whether the team is on your own payroll or whether they are specialists you have hired temporarily, it makes sense to delegate.  As the article goes on to say, you must "let go to grow" and "delegate to elevate." Allowing an experienced China sourcing management company to manage your supply chain should deliver the efficiency and scalability you are looking for. Having a clear method of effective delegation creates a process where you get better goods, reliably, cheaper and on time.
How Do I Delegate?
How do you do all this? You must identify what you can let go and what you must keep.  Your role and responsibility must be crystal clear and a list of activities you can delegate can then be put together.  Such a list would include:
– Mission definition: What do you want your team to do?  Be SMART (Specific, Measurable, Attainable, Relevant, Timely) about it.
– Identify priorities (from high to low) based on the impact on your bottom line.
The next step is to make sure the team you select has the ability and skills needed to handle the tasks you need to get done.
In conclusion, "If you want a thing done well, delegate the job" with clear guidelines and make sure you verify the output.  Doesn't this make perfect sense?  What could you do with that extra time? And how would it benefit your business? Share your thoughts with us in the comments below.
By Jocelyn Trigueros