Best Product Categories to Source From China
July 19, 2019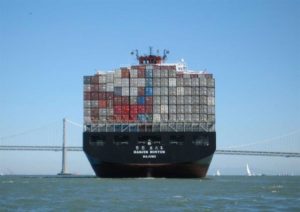 Are you thinking about having your production moved to China? With the recent news on tariffs (see our 8-part blog series on the China trade war) many are waiting to see what happens before they begin a China buying program. In this blog, we'll share the best product categories to source from China and why.
What type of products are best manufactured in China?
Complex products: The more complex your product, the better it would be to produce in China. This includes products with several components and unique designs. More labor-intensive products are best produced in China due to the fact that the costs are lower for materials and labor, and the productivity in China is much higher than most countries. Examples are:

Complex electronics
Machinery and machinery parts
Automotive parts and machinery

Clothes and Footwear: Footwear and garments are among the most popular products sourced from China. China has the resources and advancements in technology to handle larger MOQ's with faster production times and better quality. Examples include:

Graphic t shirts
Active wear
Swimwear
Designer footwear
Sneakers

Raw Materials/Chemicals: Even manufacturers in other countries like India and Vietnam source raw materials from China to some degree. Since most raw materials are already available in China, it may be more cost effective to manufacture in China from the start. Some raw materials sourced from China include:

Rare earth elements
Magnesium
Antimony
Natural graphite

Tech products: China has come a long way in terms of technology and quality – hence the iPhone being mass-produced in China. China is a leader in tech products and for good reason; they have the know-how, the materials, and the advancements in machinery and technology required. Some tech manufactured in China include:

Phone accessories such as cases, charging cords, portable chargers, etc
Security cameras and motion detectors
Smart watches and accessories
Headphones, earbuds and portable speakers
With the right structure and a good supply chain management system, you can manufacture just about anything in China with great success. See our industry experience for more products commonly sourced from China.
Despite the challenges being posed by the recent trade dispute, China continues to be the country of choice for manufacturing.
What types of products do you source from China? What products do you find difficult to manufacture? Share your experiences with us in the comments below.
By Jocelyn Trigueros