Made In China Quality and Perception: Improving Standards and Improving Quality – Part 4
April 5, 2019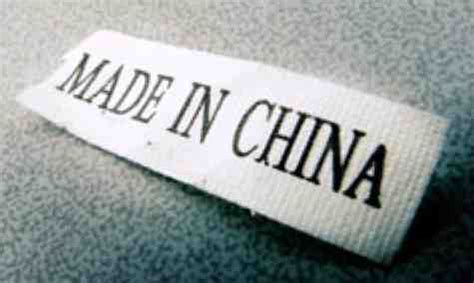 Last week, we wrote about how China got its reputation for poor quality. This week's blog discusses how a series of consumer product recalls actually led to the improved quality of Chinese-made goods.
As our last blog in this series indicated, the notion that goods made in China are of  poor quality is not simply the result of narrow perception or stereotyping. In fact, a distinct pattern of under-performance emerged when it came to goods made in China, often to the point where said goods posed a safety risk. This pattern is even more striking when compared to the rest of the world.
It is safe to say that in 2007, if something was made in China, it was more likely to have serious quality issues and be recalled than if produced in another country. The U.S. Department of State and others argued that the problem arose from China simply growing too fast—the regulatory environment was unable to keep up with the pace of expansion that manufacturing was experiencing. What occurred after the flood of recalls in 2007 seemed to indicate some truth to this theory.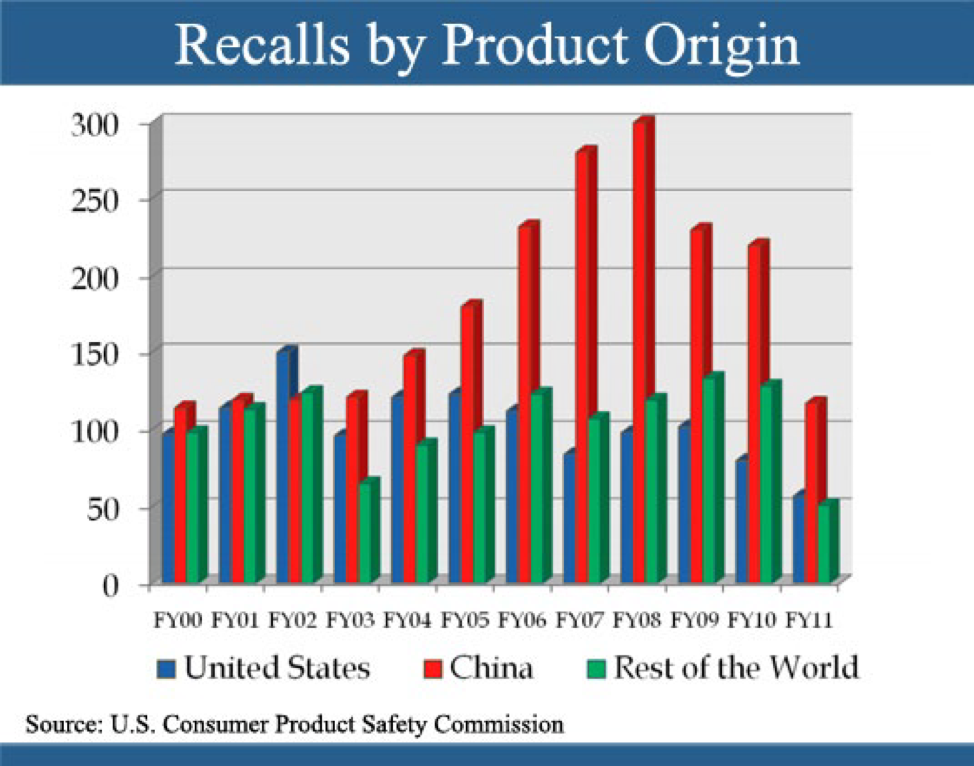 Figure 3
As we can see in the graph from the U.S. Consumer Product Safety Commission (CPSC) in Figure 3, after a peak in prod­uct recalls of goods originating from China in 2008, the number of recalls experienced significant declines over the subsequent 3 years, to the point where 2011 levels for Chinese products were lower than for the rest of the world in the previous year.
Furthermore, China's quality assurance body, the General Administra­tion of Quality Supervision, Inspection, and Quarantine (AQSIQ) reported that in the first half of 2011, quality complaints from the European Union regarding Chinese imports de­clined by 45% year over year from the same period of time in 2010.
Of the 4,815 batches of products sampled for quality control by the EU between January and June in 2011, just 9.4% failed, a decrease of 1.7% over the same period in 2010. The improvement figures also carried across into the U.S. in 2011, with Richard W. O'Brien, Director of International Programs and Intergovernmental Affairs at the CPSC reporting that the recalls of China-made products had been decreasing considerably in recent years, pointing out that the U.S. government felt optimistic about the number continuing to decline.
Next week, we'll cover how these numbers continue to decline with the plan enacted to focus on the value and quality of Chinese goods.
Written by Buck Perley
Research by Bonnie Roche
All posts in this series: