Cheap Factories and Your China Sourcing Program
February 13, 2017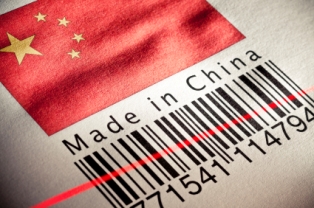 Recently, I read an article on QualityInspection.org, "The Danger of Choosing a 'Cheap' Chinese Factory." The objective of most companies with China sourcing programs is to save money, it stands to reason that many importers are looking for cheap Chinese factories. But what happens when saving money becomes, in effect, expensive? Is it worth it to source from suppliers who cut corners to deliver the cheapest possible product?
This intrigued me a bit, as with most companies, again, the intention in sourcing all the way from China is to save money. Naturally, a key focus when vetting factories is the price. But just because the price is low does not mean that product itself will be right.
This article goes into detail about what a good quality factory, or "low-volume, high complexity" factory should look and feel like. And then goes into even more detail about the risks of using a too-cheap, or "high-volume, low complexity" factory. Below are the highlights:
Poor quality: Most cheap factories will more than likely deliver poor quality products. Reason being they are either paid per piece, and have to spend very little time on each piece, or they don't have the capacity and processes in place for a well-developed procedure for each product. This isn't the case for ALL cheap factories. However, if you're looking to grow your China sourcing program, buyer beware.
Hidden commissions: Most companies looking to buy from smaller, or cheaper factories are usually new to China sourcing. And in most cases, they are working with a China sourcing agent, who is paid a percentage of the total order value. Not often, but there have been instances where these agents are more compelled to use smaller, lower priced factories because it is easier to hide a secret commission arranged between the agent and the factory, which is undisclosed to the buyer, however, included in your quote. Using a higher priced factory makes it more difficult to hide these types of commissions.
Inaccurate Quotes: Smaller factories are often desperate to compete for your business and are likely to offer a low quote in order to gain it. Once they get the order they may not be able to fulfill it, or to fulfill it satisfactorily. Sure, if you have a good quality assurance system you may catch the problem before the goods ship, but then it will be too late for you to switch factories and you will have delivery problems.
Unfortunately, cheap factories will use many tactics and approaches to gain your business, some of them will appear plausible, some of them will seem too good to be true.  (We have been approached many time to help importers who were victims of fraud and embezzlement,  and nearly every time it was because they signed contracts for incredibly low prices – from suppliers who actually did not own factories.)
So, what should an importer do? In our experience,  the solution is actually quite simple and can be summed up in two points:
– Know the product. Cost is a factor of raw materials, production process and labor.  If you know the price is too good to be true, it is probably not true.
– Know the factory: Never give an order to a factory that has not been thoroughly vetted.
How do you go about vetting your suppliers? What are some common red flags you've come across? Tell us about your China sourcing experience in the comments below.
By Jocelyn Trigueros