Things you should know about designer bags and luggage manufactured in China
October 28, 2015
Overview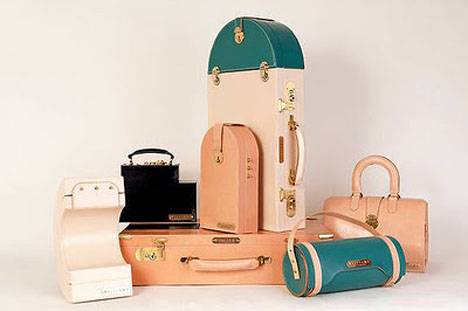 It should be obvious to all comers that designer bags are great for almost every situation – they are the only thing you want to have on your arm if you are the sophisticated type and you've got an avalanche of cash when going on your routine shopping spree. 
China manufactures bags that come in such a vast range of styles from Casual Bags, Straw Handbags and Crochet bags to Leather bags, that they have revitalized the demand for fashion at a very affordable price. This trend has boosted consumer demand in every market segment so far.
The export of goods and services accounts for 30% of China's GDP, 20% of which exports coming from labor-intensive products, such as, clothing, bags, textiles, luggage, footwear, furniture, plastic products and toys. 70% of China's products are exported to over 130 countries and regions and the world's consumer demand for bags and luggage is expected to grow. Currently, The Chinese manufacturers make 50% of the world's cases and bags as well as over 70% of those in the European and North American markets. 

Brands focus on catering to the needs of luxury shoppers. The sale volume of modern luxury bags made in China tends to increase if price tags are lower. Furthermore, lower prices, when combined with good and steady quality, tends to give brands an edge over their competition. In addition to that, the China market is becoming an increasingly important factor in brand sales: during the next five years, rising disposable income and increased travel frequency are expected to drive stronger sales in the Chinese domestic market. To supply this dynamic market, the big brands are constantly searching for the ideal and elusive combination of good quality and low cost. They are finding this in China.
What is a designer bag?
Quality designer bags and luggage are, by definition, expensive, fashionable, branded items made by famous designers, rather than those unknown brands cheaply produced in large quantities. Quality designer bags from China have good, frequently updated design, excellent function, innovative technology, and use materials of exceptional quality. The best known designer bags including Fendi, Hermes, Dolce & Gabbana, Ralph Lauren, Tumi, Gucci, and Louis Vuitton are made in China. Interestingly enough, even these designers source some or all of their bags from China because the country has developed strong experience and knowledge in manufacturing products that meet to the rigorous standards required by these companies and their consumers.
Designer bags made in China
The following are some of the brands who currently source from China:; Prada (selected designs), Coach, Armani, Dolce & Gabbana, Burberry, Mulberry, Marc Jacobs (leather or materials imported from Italy, but goods manufactured in China), Tory Burch, Kate Spade, Tumi and Samsonite luggage.

Regional concentration of bag manufacturing in China
Not all manufacturing regions are equal, and, as is often the case with many groups of products, the best bag manufacturers are clustered in specific regions.
GuangDong Province
This is China's biggest manufacturing region for bags and luggage with an output of about one-third of China's production. Its proximity to Hong Kong provides accessibility to information easier and thus boosts the production of fashionable quality bags with rapidly changing styles. The area has a large network of parts suppliers with ready inventory and hence provides easy access to the necessary raw materials. Notably, manufacturers in Huadu District, Panyu District, and Shenzhen City export 70% of their products to over 130 countries and regions. These regions account for 55% of the Chinese bag exports and 70% of those destined for the European and North American markets.


Zhejiang
This is the second largest region in the bag and luggage industry. The main centers are in Pinghu, Yiwu, Ruian, Dongyang, and Wenzhou. Their output accounts for about 15% of China's total. The main attraction of manufacturers in this location is the lower cost of manufacturing for high-quality workmanship.
Fujian
Fujian province is China's third largest region for bag and luggage production. The main center is Quanzhou City, which controls the flow of finished products, raw materials, and accessories as well as equipment. At the same time, the province has a focus on design improvement, logistics, and labor training.
Hebei
Baigou is another of China's manufacturing center for bags and luggage. Its products are not only sold on the Chinese market, but also to more than 100 other countries and regions, such as Russia, Yugoslavia, France, and Australia. It has earned the name Chinese city of cases and bags, specializing mainly in leather bags and luggage. This region has the added advantage of lower labor costs and overall production costs that results from regional concentration of a supplier network.
The cost of manufacturing a bag: material vs labor
Most of the manufacturers of luggage and bag products in China have a production cost ratio of approximately 50-50 for the cost of raw materials to labor. Availability of cheap labor and raw materials, advanced production technology and constant focus on productivity are keeping these costs low.
China manufacturing: exports vs domestic market
In the first six months of 2015, demand in the US market lead to a 15% increase in China's exports. This increasing demand for new exports has resulted in Chinese manufacturers outsourcing to Vietnam the lower end of the bag range to ease up the supply stress arising from the growing market demand. New bilateral and multilateral trade agreements have contributed to this increased demand and pushed the domestic bag and luggage industry to scale up investment, productivity and quality in order to meet the increased demand from importers.
The EU and Japanese markets follow closely behind the US as major importers with reported profit increases of 16.7% and 12.6% respectively.
Companies like Hoang Gia Garments have a reported turnover of about $5million in exports and target $500,000 of this for its original designer items. Their focus is sports brands like Adidas, Bauer, Nike, Eastpak, Redbook and Lumma.
Thai Binh Production and Investment Joint Stock Company (TBS) Group recently signed a contract worth $10million for bag and luggage production and the volume of production is expected to increase by building a 3,000 workers factory in Binh Doung Province. (Vietnam)
Top ten quality designer bags factories in China
Maydiang Group

Set up in 1989 with an export market of 95% and domestic market of 5%, Changshu Maydiang, Group Co. Ltd specializes in creating leather and premium leather merchandise. It employs more than 5,000 staff in the areas of research, development, techniques and administration. The company operates at three manufacturing bases, both at home and abroad. The company's largest factory building, which covers an area of 27 hectares with 50,000 square meters, possesses advanced production equipment and is an impressive workplace. 
For as long as 20 years, it has been the OEM maker of numerous top of the line style brands, for example, Coach, Tumi, Ted Baker, Anna Sui, Juicy Couture, Calvin Klein, Patrick Cox, and Knomo. Additionally, trade offices, subsidiaries, and branches are variously based in Hong Kong, North America, Australia, Britain, and Italy.

W.K Maxy Industries Ltd

With more than 2,000 workers, including professionals, specialists, and administration staff, W.K. Maxy Industries Ltd was set up in 1981 to produce items of consistent quality at a reasonable cost. This Hong Kong manufacturing plant covers a total floor area of over 180,000 square feet with Design, Production and Sales departments. The company's major products are leather handbags and accessories.
Their products are exported to Europe, England, North America, Canada, South Africa, Japan, Korea, Hong Kong and various regions elsewhere. The company's generation limit can achieve 150,000 packs of handbags for each month with 90% and 10% for the export and domestic markets respectively. They mainly produce for OEM brand (i.e. Prada).

Zhejiang Yinzuo Cases and Bags Co. Ltd

Established in Zhejiang in 2005, this company is situated in the Yangtze River Delta, and covers an area of 5.2 million square meters at China pack creation base ,Zhejiang Province, Pinghu city. It has a reported export market of 70% and a domestic market of 30% with an employee turnover of about 1200 workers. They are mainly known for producing raw materials for ABS, EVA, and PC integrated luggage, while their main brands include Samsonite, Kicodo, Tom, Costo, Metro, Fesco, and Ace (OEM brands).

Zhejiang Newcom Luggage Marketing Co. Ltd

Newcomer Luggage & Bags is a manufacturing group with dominant Design, Production and Sales in luggage and bags. The company was established in 1998 with over 3,000 employees now and covers an area of 440,000 square meters as well as a 80,000 square meter workshop, warehouse and dormitory.
They have invested in innovation and production chain factories for plastics, zippers, dyeing and metals in order to continuously improve their quality of their merchandise at reasonable prices. They have an export market of 80% and domestic market of 20% with the US and Europe being the main export markets. Their main brands include Newcom, Arpund, Tiantian, Bonbonniere, Hobie, and Samsonite.

Guangdong Handry Industry

Located at No.16 Hepo Road, Xianshan, Chaonan area, Shantou Guangdong China, Guangdong Handry Industry Co Ltd was established in 1993 and specializes in planning and manufacturing a broad range of packs, including school bags, rucksacks, shoulder sacks, computer packs, waist packs, luggage, wallets, leather bags, and belts etc. The high quality and great variety of their products attracts buyers from the US, Europe, Asia and the Middle East. The company has export and domestic markets of 50%each with its main brands being Handry and DuoDuoHu.
6. Guanzhou V-Goal Handbags
The Guangzhou V-Goal Handbags group is renowned for manufacturing and exporting high-quality bags for over 10 years and has a sales network that covers some 40 countries mostly in Europe, and in North and South America. The company was established in 1998 and offers a wide variety of briefcases, backpacks, travel bags, waist bags, shopping bags, school bags, casual bags and handbags. It has an export market of 70% and a domestic market of 30% with its major brand being V-Goal.

7. Dragon King Case Co. Ltd
Being one of the leading producers and exporters in China, Dragon King Case Co. Ltd is a professional manufacturer that specializes in the fields of PC trolley cases, luggage cases, and aluminum trolley cases. The company has 800 innovative staff members who contribute to the quality production. It has a registered capital of 58 million Yuan and a factory that covers an area of about 100,000 square meters. The company mainly deals with OEM and ODM brands (Parrote, Paully, and Antler) and has export and domestic markets of 80% and 20% respectively.

Shanghai Newest Luggage Co. Ltd

Established in 1997, Shanghai Newest Luggage Co. Ltd is a professional manufacturer of light, soft and hard luggage with an employee scale of 1,500 in 22 production lines covering an area of 65,00m2. It has a monthly production capacity of 180,000 packs with Europe, North America and Asia being the main importers. Shanghai Newest Luggage Co. Ltd specializes in Decent, Light Go, Ricardo, Metro, and Anrler brands and has an export market of 90% and a domestic market of 10%.

Xiangxing Group

Xiangxing(Fujian) Bag & Luggage Group Co. Ltd was established in 1992 by Hong Kong Donghui International Development Co. Ltd, and is situated in Fuqing. Currently, it is a group company of bags and luggage manufacturing, import and export trade, real estate development, etc. It has a staff of 23,000 individuals and premises covering about 1.1 million square meters with 125 production lines. A large portion of the products it manufactures are famous brands that sell to more than 80 outside nations and regions in North and South America, Europe and Asia, setting Xiangxing as one of the biggest producers of backpacks, draw-bar boxes, PC luggage, mountaineering bags, business briefcases, haversacks and waist bags. Among the brands Xiangxing deals with include Highland, Swisswin, Cots, Ricardo, Smat, and High Sierra. The company has an export market of 85% and a domestic market of 15%.

10.

Dapai (China) Co. Ltd

This company was established in 2005 and specializes in manufacturing backpacks, briefcases, waist bags, shoulder bags, travel bags, luggage and trolley bags. DAPAI owns three production bases that cover an aggregate floor area of up to 200,000 square meters, while their labor force includes 500 specialists who contribute to the manufacturing capacity of approximately 2,250,000 packs annually. With its five-star international standard factory buildings, modern office equipment, a beautiful environment and convenient transportation, the company produces superior quality products that are exported to North America, Western Europe, Oceania, Northern Europe and Eastern Europe. Both the export and domestic market are at 50%, and the brand of production brand is Dapai.
By: Iris Zhou, Team Leader, Beijing office
With Contributions by: Jocelyn Trigueros, New Jersey.
You may also like Designer Bags and Your China Supply Chain
To find out where your sourcing program stands, take our Sourcing Survey to gauge your China sourcing performance here.